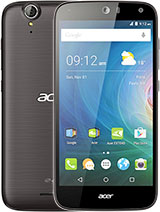 h
Looked every where to buy one, can't even find an Acer site who wants to deal with me!
I am fast losing the urge to buy one so will look at iphones, well done Acer lost this customer with your carnt be arsed attitude and your behind the times we won't be putting this or that on the phone, wake up smell the coffee everyone wants the bits you keep missing off.
Total of 262 user reviews and opinions for Acer Liquid Z630S.