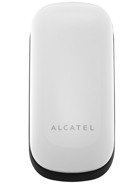 A
Anonymous, 07 Aug 2012no matter how I set the language to ENGLISH it still goes back to French when I want to send a... moreDid you press the button SAVE
A
Anonymous, 07 Aug 2012no matter how I set the language to ENGLISH it still goes back to French when I want to send a... moreDid you press the button SAVE
p
I have had the same problem as someone else who has posted a comment. my phone keeps defaulting back to French when I am texting. Plus I cannot find any way to add words to the predictive texting dictionary. Very frustrating!
?
no matter how I set the language to ENGLISH it still goes back to French when I want to send a text message.
I have contacted their hotline but they just tell me how to set the language and ignore my query on the fault
Total of 8 user reviews and opinions for alcatel OT-292.