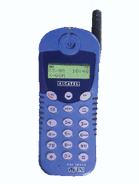 M
M Sahil frm Pakistan
KIYI
Max Cornelisse, 19 Apr 2008I was one of the first people to have this phone back in 1998. I had this phone a long time, u... morei salute you dear
M
I was one of the first people to have this phone back in 1998. I had this phone a long time, until 2003, when the battery died. When I bought a new one The whole thing cauged fire. Now I have an Samsung E900, and I must say that it is a good phone too, but not so good as the Alcatel OT Max.
?
in my time, i used to be the best" but it carried me on my secondary years at school very well, we used to call it (IRHANISI)DUCK.
t
This "bay boy" was my 1st ever phone. Oh how i miss seeing this phone charging uprightly on my desk as i did my homework
y
it's a very nice phone blablabla
hi sweet, seems I've found a way, hum?
It was the best I could do, sorry... :(
But I think it's not that bad, hum?

H
Very good mobile but I need a new battery either standard or extended - can anybody tell me where I can buy it?
J
I had one of these phones stolen and my insurance company has asked me to fine one to the equivalent. I had this phone for 5 years and was extremely pleased with it and did not like parting with it.
Can you please help me and advise where Alcatel phones are now sold. I also lost a spare battery that was with it. Can you advise me the price on this also.
G
Getting old, but very high performance. I like the extendable antenna (when it stays in place) and the option of using dry cells.
Features accessed by hard-to-guess key sequences. Trying to find data option.
B
Who on earth designed the manual for this phone. I gave up on it and bought a Nokia 3210 (excellent user manual). Alcatel take note.
E
This "phone" is a disgrace. Cheap, nasty, horrible to use, and to look at. All around lemon.
Total of 15 user reviews and opinions for alcatel OT Max.