Fingerprint sensors are all the rage these days, and after Apple brought the feature back to prominence with the iPhone 5S, major manufacturers have been quick to jump on that bandwagon. Next in line is Asus, apparently, as evidenced by the words of no other than the company's CEO.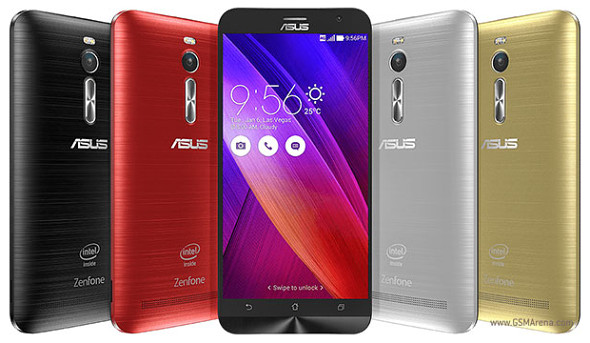 At a press conference last week in Beijing for the launch of the current Zenfone 2 in China, Jerry Shen, commander in chief of the Taiwanese electronics manufacturer, was quoted as saying that the future Zenfone 3 will come equipped with a fingerprint reader of its own. Realizing that it's likely a whole year before that one comes to market, the company exec hinted that we may actually see the feature later this year in a facelift to the Zenfone 2.
Now there are those who may frown upon the possibility of making payments with their smartphone, secure as it might be. However, other daily tasks can undoubtedly benefit from the tech, like safer and quicker unlocking, securing folders or even logging in websites.
We're only left to hope that Asus has learned from Samsung's experience and brings a working implementation of the otherwise nifty feature. The Korean company's first-gen sensor in the Galaxy S5 and Galaxy Note 4 was much too picky but that was finally addressed in the Galaxy S6, bringing it up to par with the Apple solution.
Asus is my favourite company, I just love this company. Previously I was using zenfone 5 and now I m using zenfone 2 laser. And now i was just waiting for the new series of asus . All the phones and laptops are very good I have no complaints agai...
No problem who copied and all. R we getting all this useful things in best price that's important.. Think all people cannot buy Apple but see now many of them using fingerprints sensor in low price mobiles also..
Asus is the first ever smart phone to provide 4gb RAM.. It also have amazing look but only negative issue is fingerprint sensor,battery capacity and high MP camera.. Improve these 3 and I'm damn sure that Asus will score high in markets. For eg :- 21...