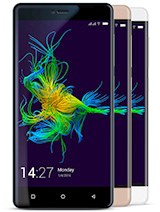 P
Great phone.
HUGE battery, just love that. And replaceable!
Just upgraded to Android 6.0 Lollipop and all apps work fine.
Not too expensive either, great value for money. Wayyy better value for money compared to those very expensive samsungs and apple stuff.
J
To expensive and worst specifications. Allview phones sucks don't buy garage.
C75245
Looks great for its price.
For these ones who want touchscreen and dont wanna pay too much for mobile phone its a great device. Also have a nice 4000mAh battery. And shiny look :-)
Total of 5 user reviews and opinions for Allview P8 Energy mini.