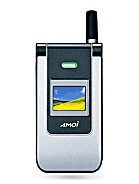 Dear Sir,
I have purchaged an Amoi210 mobile phone. Its really attractive. But I cannot set its ring volume to a certain level. At whatever level I set the volume, when rings it increase to its highest level.

As a result I am facing embarrassing situatin in the meeting places. Therefore you are cordially requested to give me so that I can set the ring volume to my required level.

On the other hand, there are 40 polyphonic ringtones mentioned on the package cover. But I found only 11 tone musics in the personality option. I shall remain glad If you kindly tell me from which option can I get the all 40 ringtones.

With regards,
Md. Mahbubul Ashraf
220/1 Free School Street,
Kathal Bagan, Dhaka 1205
Bangladesh.
Email:ashrafdp@gmail.com
Total of 4 user reviews and opinions for Amoi A210.