Android 4.1.2 Jelly Bean for Sony Xperia ion now available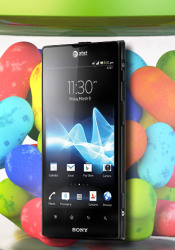 Great news, Sony Xperia ion owners. Sony is finally seeding the Android 4.1.2 Jelly Bean updates for the AT&T-bound Xperia ion LTE and the international Xperia ion HSPA.
The Sony Xperia ion was announced way back at CES in January 2012. It launched in June 2012 running on Android 2.3 Gingerbread with a promise of Ice Cream Sandwich treatment soon after the official launch. Well, the ICS did happen but it took Sony four months to release it. Then came the Jelly Bean promise.
The official Jelly Bean update was scheduled and postponed a few times, but the wait is finally over. The 4.1.2 updates are seeding right now and all the Xperia ion should get the notification soon.
As usual with this kind of updates, the rollout is gradual and it may take a few days before the Jelly Bean ROM reaches your device. You should check both the OTA service and the Sony PC Companion tool.
I have at&t xperia ion lte kindly guide me how to update 4.1.2 on the same. My email is Suresh.av89@gmail.com
I can't send sms,I am encountering error message MESSAGING STOPPED after I updated my Xperia Ion to 4.1.2 Jelly Bean.Please provide resolution.Thanks
hello friends got any solution to the battery problem of xperia ion after jellybean update .... its been almost 9 months since the update was launched i had to roll back to ics firm..... but now wanna try again the jellybean firm ...please suggest if...