Android 4.3 makes its way to Verizon's Galaxy Note II
Verizon has just outed the Android 4.3 update for the Samsung Galaxy Note II. Highlights for build VRUEMJ9 include Galaxy Gear smartwatch support, KNOX security features, and improved camera firmware.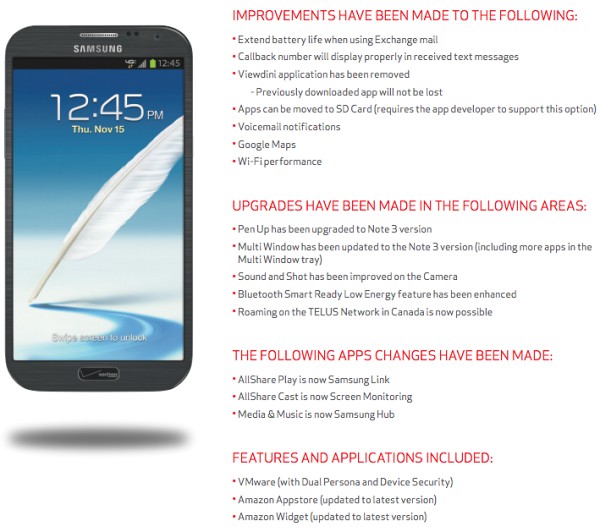 The update has been reported as now seeding over the air from multiple sources, while you can also use Verizon's own Upgrade Assistant.
since this has done this update I have lost my original keyboard and now have a smaller one? anybody know what the old one was called and how i can get this back?
after i got upgrade to 4.3 im not able to access my corporate mail. there is some issue with the mail. but battery life & other software are really awesome.
after i updated 4.3 on my note 2 i lost kies from it. now i cannot connect with samsung kies on my pc.