Android 4.3 update for HTC One now rolling out internationally
If there's one thing you can give credit to HTC for, it's being quick with the Android update on the HTC One. After years of lagging behind Google with respect to the latest updates, the company has been consistently quick in delivering updates for their newest flagship device.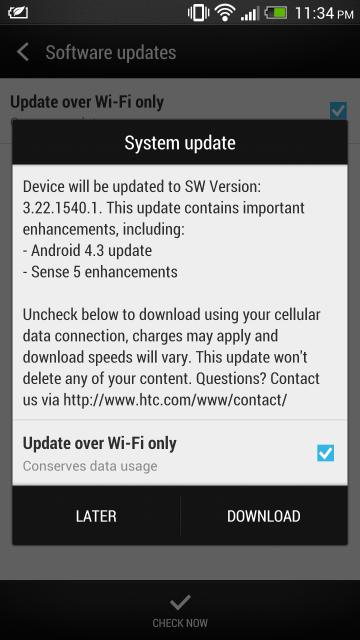 Earlier this week the company promised that they will soon start rolling out the Android 4.3 update for the HTC One. And as promised, users are now seeing the update notification pop up on their device. Several users on xda-developers forums are reporting getting the update on their phone.
If you have an HTC One, check if the Android 4.3 update is available for download, if you haven't got the notification already.
Thanks Dijon Vula for sending this in.
The two finger pinch worked for me to get my zoom back...but a pain to have to keep doing this before i csn take a zoomed picture. :-(
Did you ever figure it out. I have been trying but no luck
Thank you for the 2 finger pinch info. I had to turn off my shutter option to touch the screen for this to work. Otherwise it tries to take a pic rather than zoom. I hate this part of the update. Also hate the gallery changes.