Android 4.4 KitKat now seeding to Korean Galaxy S4 LTE-A
Samsung has just launched the latest Android 4.4 KitKat update for the Korean Galaxy S4 LTE-A units that are based on Snapdragon 800 chips. Reportedly the new firmware is available both via Kies and OTA.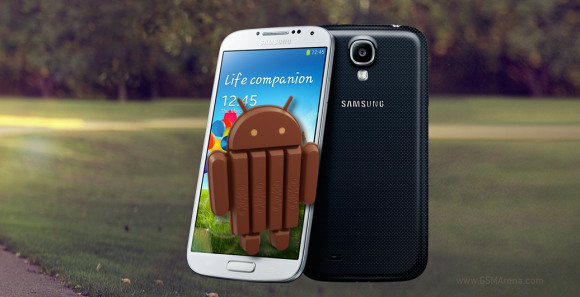 The new firmware is said to make the Galaxy S4 LTE-A phone even faster, with better RAM management and improved TouchWiz user interface. The latest TouchWiz version is also supplied with the release.
Now that Korean Galaxy S4 LTE-A model has got the KitKat treatment, here is hoping the international Galaxy S4 units - whatever the chipset - will get the new ROM very soon. Samsung missed its initial January deadline, but the leaked test ROM hints that the delay won't be too great.
The news comes hot on the heels of the new faux leather version of the S800-powered Galaxy S4 LTE-A model that will launch on all three Korean carriers this month.
On a side note, now that we have a Galaxy S4 with great looks, even faster chipset and KitKat, we wonder what the Galaxy S5 announcement will bring to justify the upgrade.
my galaxy s4 phone is from korea and it does not support video calling facility
i have galaxy s4 GT-I9500 version 4.4.4 android and I cant set 3G network in my phone only 2g is working so I need help from Bhutan.
I have GS4 I9506 here in Serbia,but i didn't bought it here,is this update coming here does some one know....i have 4.3 android