Apple quietly detailed out-of-warranty repair costs for the iPhone 6 and the iPhone 6 Plus. The charges are separated into three categories – screen damage, battery and power, and other repairs.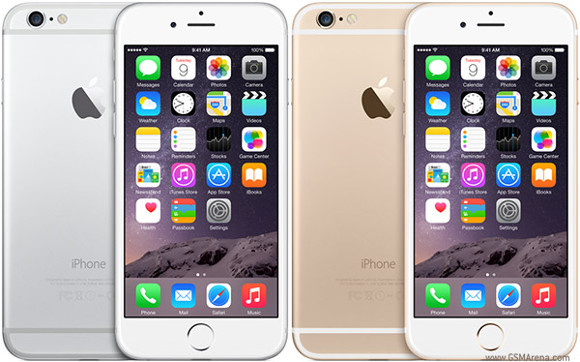 Replacing the display of an iPhone 6 will set you back $109, while the same service for iPhone 6 Plus costs $129. Curiously, iPhone 5s, iPhone 5c, and iPhone 5 screen replacements cost as much as those of the 5.5" model. A $6.95 shipping fee and local taxes will also be applied.
Replacing the battery unit of all iPhone models costs $79 plus shipping and tax. It's worth noting on this instance that Apple's standard one-year warranty covers the replacement of a defective battery, so you are not likely to need this particular service with your iPhone 6 or iPhone 6 Plus.
The other repairs section is where things get expensive - the section includes all procedures not related to simply replacing a screen or battery. Repair costs for the iPhone 6 Plus and iPhone 6 are $329 and $299 respectively.
Regarding other repairs, it is worth noting that AppleCare+ covers two instances of accidental damage for $79 each. If you are accident prone, perhaps it is worth looking into purchasing the plan.
All in all, it is convenient to know how much it costs to cure common issues your iPhone 6 might experience. The screen replacement cost is particularly important, as shattered displays are typically not covered by a standard smartphone warranty.
My iPhone 6 battery died 4 days after the 1 year warranty was over.. it rarely charges to 80% no matter how long you leave it plugged in. Does anyone know how much it would cost to get a battery replaced at Apple Service Center and also outside Apple...
Hi Did you get an answer regarding this? I have just done the same and am also suffering with reduced battery life. Thanks in advance. Andy
my iphone 6 dropped into water,after 2 days i switched it on.phone is working good,but the thing is battery is not staying for long.Do i need to replace the battery.I dont have insurance and warranty.Can some one suggest any idea..