With the iPhone 8 set to remove the hardware Home button, where is Touch ID to go? The power button, perhaps. Today, Apple was granted a cache of 68 patents, which hint at the possible new locations for the fingerprint reader.
The Power button patent was filed in Q2 2015, while the Xperia Z5 came out in early Q4 that year - the first Sony phone to put a fingerprint reader on the Power button. Sony already disables this functionality in the US, anyway, which reduces the chances of a patent dispute with Cupertino.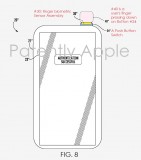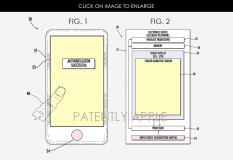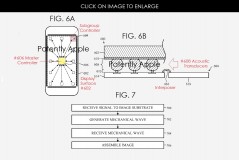 Apple patent drawings of possible new locations for Touch ID
Apple's system promises to be smaller than prior art, allowing it to mount the button even on the sides of a slender-bezel phone. The button could be positioned on top (Apple's original placement and seemingly the preferred option again), but other positions are possible too. It could be covered with a protective glass or even sapphire.
Other Apple patents show the biometric sensor hiding under the touch display, either via a "transparent conductive finger biometric sensing pixels" or an acoustic imaging system.
so if this contract expires safe to assume sony can sell phones through their mobile carriers with FP scanner? this is a big part of the reason why sony hasn't had any good sales since 2014
actually a really big issue for sony. Not having carrier avalaibility and FP scanner is really stupid and hinders Sony's ability to make sales. notice how sony's best selling phone is the z3 and it was avalaible through carriers. Not having tha...
very true. steve jobs himself said he was inspried by sony. peopled dont realize how much apple wants to suck Sony's Pencil. But they've always had a thing for sony.