Apple relaunches outdated iPhone 4 in India
Yes, you read that correctly. Apple is relaunching its popular iPhone 4 in the Indian market. The phone was all the rage back in 2010 but is now barely running iOS 7 on a single-core 1 GHz processor, 512 MB of RAM and lowly 8 gigs of storage.
Then there's the pricing - instead of going for something reasonable Apple has priced the iPhone 4 at Rs 22,900, the equivalent of around $370. That's for an 8GB version, mind you.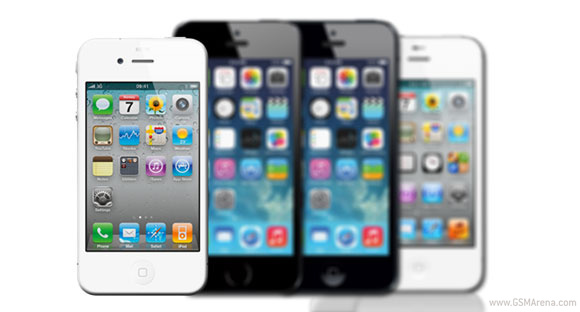 It seems that the pricey iPhone 5s and uninspiring iPhone 5c aren't doing it for Apple in India where users aren't thrilled by the company removing the iPhone 5. The iPhone 4S looks a more reasonable smartphone at that price, even though it's over two-years old itself.
So what do you think - a blatant slap in the face of Indian buyers, an entirely cash-motivated move by the company or the cheapest way to get an iOS 7 smartphone?
Its all fake news iphone4 @ 15000 is still expensive. Old and slow mobile. Apple think Indians are fool.............. Xd
it is a good brand but the iphone is very expensive and we cant afford the price of iphone...so i request if the price of iphone 4 is 15000 i definitely buy the phone bcoz i want and love the iphone....
apple very good move , relaunching iphone4 at low price , i m very happy , i can bye now this phone , my dream phone