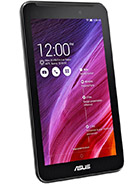 K
This phone is absolutely magnificent, yes at only 100 euros, u get a dual sim tablet/phone and it really works perfectly without any hiccups, if they would have thrown in a mini-hdmi port, this model will be crazy! imagine travel anywhere with dual sim and plus u get all the productivity u need on an android device, emails, music, social apps, amazing, the only drawback is the camera is only 2 megapixels, other than that this phone rocks~!
M354
Table/Phone, Dual SIM at 100 Euros - unbelievable, a must buy
Total of 563 user reviews and opinions for Asus Fonepad 7 (2014).