Hours after Asus released Android 4.4 KitKat for the ZenFone 4, its bigger brothers, the ZenFone 5 and ZenFone 6 are also getting treated to an updated firmware.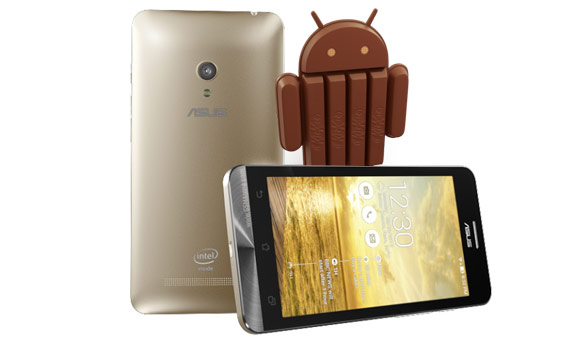 The update is currently live in China and Taiwan, but will also hit more countries in Asia in the coming days. You can expect new features such as call blocking, full dual stand-by for the dual-SIM variants and a Do Not Disturb mode.
The Asus Extended Easy Mode will now feature contacts, call log, dialer and messaging apps adapt for better readability. The Camera will also see an improvement with an automatic image stabilization.
The update is 456MB in size, so make sure you're on Wi-Fi before downloading it. Happy updating!
what can I do...my asus zenfone5 tooj still search and search when I open it.. and the setting has not work
asratassefa65@gmail.
NXNC
Ur product is good, but it have some problem when I use data for more than 10 minute thr network become off and then i switch off the phone and when i open it agin it repeats the application and its temperature is high. How i can get solution...
No mobile data on asus no symbol either. So I can't connect all it says on top is emergency call only