Hours after Asus released Android 4.4 KitKat for the ZenFone 4, its bigger brothers, the ZenFone 5 and ZenFone 6 are also getting treated to an updated firmware.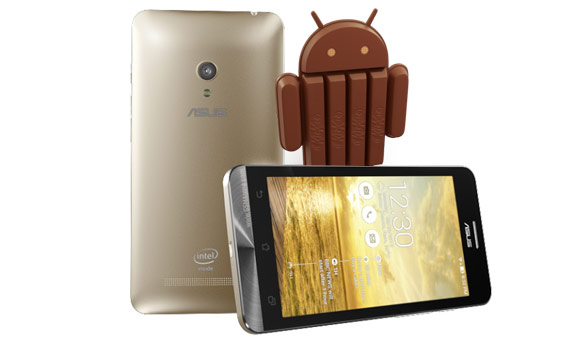 The update is currently live in China and Taiwan, but will also hit more countries in Asia in the coming days. You can expect new features such as call blocking, full dual stand-by for the dual-SIM variants and a Do Not Disturb mode.
The Asus Extended Easy Mode will now feature contacts, call log, dialer and messaging apps adapt for better readability. The Camera will also see an improvement with an automatic image stabilization.
The update is 456MB in size, so make sure you're on Wi-Fi before downloading it. Happy updating!
IDK why i cant type anything on my asus zenfone now. I hate it so much.
when i installed asus app den my mobile automaically it was off and installation was started. but after installation my mobile is not opening, thus not functioning. pls do help so that my mobile functions properly
i upgrade my lenovo A5000 to android 5.2.1 but i don,t like the features of the os. pls i want to re-install the 4.4.2. how do i do it.