Hours after Asus released Android 4.4 KitKat for the ZenFone 4, its bigger brothers, the ZenFone 5 and ZenFone 6 are also getting treated to an updated firmware.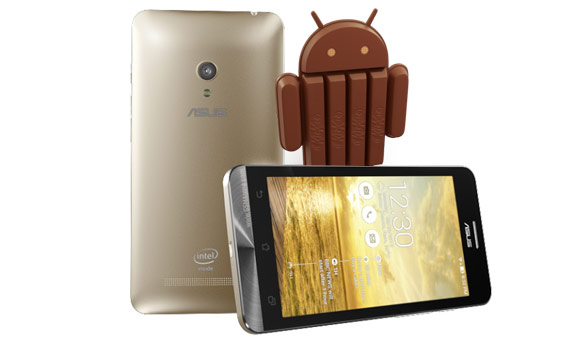 The update is currently live in China and Taiwan, but will also hit more countries in Asia in the coming days. You can expect new features such as call blocking, full dual stand-by for the dual-SIM variants and a Do Not Disturb mode.
The Asus Extended Easy Mode will now feature contacts, call log, dialer and messaging apps adapt for better readability. The Camera will also see an improvement with an automatic image stabilization.
The update is 456MB in size, so make sure you're on Wi-Fi before downloading it. Happy updating!
I have an Asus zenfone 6 and when I go to internet settings press on APN it just say unfortunately settings has stopped. Please help me coster from Zambia.
when i call someone they can hear me but i can't hear them on asus zenfone 5 with android kitkat 4.2.2 os. this issue how to over come?
My zenfone5 not charged in on condition , it can be charged in off condition only .how to fix my problem?