Last month, serial leakster Evan Blass revealed the next generation Google Pixel smartphones will be officially unveiled on October 5. However, if a newly-spotted Google billboard is anything to go by, the devices may arrive a day earlier.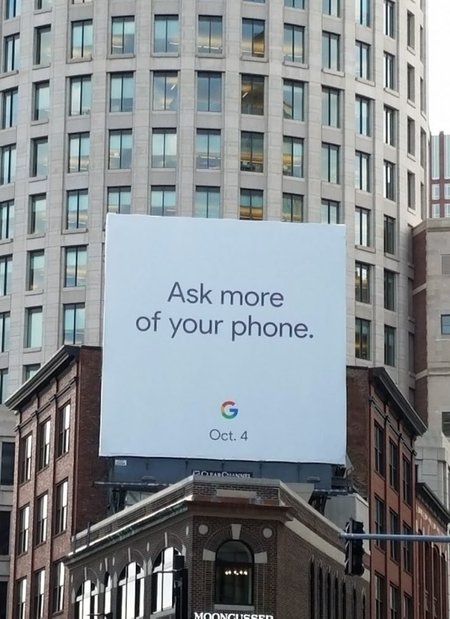 Agreed, the billboard doesn't explicitly say anything, but the words "Ask more of your phone," followed by Google's logo and the date are strong indications that the company is talking about a new phone, details related to which will be outed on October 4.
For what it's worth, last year's Pixel event also happened on October 4. The upcoming devices have already been the subject of several leaks and rumors - you can access all of them by heading here.
Excellent Phone in terms of Wireless connectivity. Battery goes 3 days with extensive browsing, Youtube etc. over Wireless. Camera is also excellent
Read: Google wants more money from you. Seriously, if Google keeps the pricing of the Pixel 2 to be as expensive as original pixel, it becomes a joke. Might as well get the Mi A1.
Bought a Pixel XL 128GB a couple of months ago and returned it. Camera is great in daylight but low-light AF is bad. Phone is also not as responsive as my iPhone 7+. Updating apps would hang the Play Store app and playing my huge Family Guy The Quest...