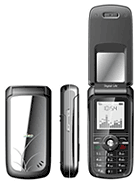 haiticallcenteragent
9HEd
anon_1004, 03 Jan 2008Teach you how to spell, if it can, its the right phone for you...Lol you are right but it's for u too lol
hey, this one is not bad... pretty elegant one but knowing other products of birds is just a copycat of other product (or even a mixed design of others) i just hope dis one is not the one that copycat anything... only talk n sms? thats quite fine... remember... mobile phone WAS invented for this purpose. unless you are someone who needs expensive technology just to impressed other people... oh what a sad life you have... lol
I agree that some people want a simple basic phone. However, they could at least make the basic features more attractive. Namely, the talk time and standby are not impressive.

This phone has everything a phone needs.
People if you don't like the features of the phone stay away from it. This is a goos phone not everyone needs a BMW.
Total of 7 user reviews and opinions for Bird S1130.