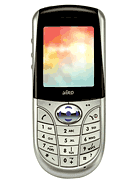 please could u tell me how to down load ringtones and how to use my gprs.
pls do help me to activate my normal instead of hands-free.i don't want hands-free any longer.so how am i going to do it? and again, my camera is not viewing fine. how can i also download ringing tones to my phone
My Bird S580 is diplaying insert correct SIM card after I attempted changing my SIM. It refused to accept both the old and the new SIM. Can anyone help?
Thanks
the bird phone is a useless phone none of bird phone have an infrared ithink it meant for africa cause they nbever advertise it in europe

bird s788 when call coming phone switch off then outomatic switch on.
my phone stucks verry often after opening sms in box,and when i restart thephone all delleted sms refreshes as new incoming sms,iam afraid of reading them due to the frequently stucks,malfunctional
why is there no bluetooth or infare on any of your prodouct? thank sylvester
this phone is hundred percent nice i just got one do not listen to peoples foul language on it
i will love to get this phone right off but would love to know more about the picture quality
Total of 15 user reviews and opinions for Bird S580.