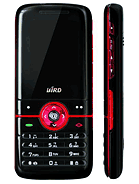 saira, 16 Aug 2008its not dat reliable...... it doesnt have all the good features... needed in a mobile... but... moreLulZ
GG, 28 May 2008i have never like bird and i will not start to like them. the phone looks dope but has nothing... morei think before one buys a hand set he/she firt understand why he /she needs the fon for
then if you mail mp3 conectivity other birds can do that and go for it
GG, 28 May 2008i have never like bird and i will not start to like them. the phone looks dope but has nothing... morei think before one buys a hand set he/she firt understand why he /she needs the fon for
then if you mail mp3 conectivity other birds can do that and go for it
wat the heck?! eh..where do i get this world.. my frens sure will like my bird phone...
its not dat reliable......
it doesnt have all the good features... needed in a mobile...
but the good part is it has Fm radio...

i have never like bird and i will not start to like them. the phone looks dope but has nothing to offer, i cant listen to MP3s cant check mail i mean what's that for Bird has to give some serious phones, i cant share the moment, no photos, no nothing!!!!!!!!!!!!
I dont think this phone would make wave b'cos it ain't gat no CONNECTIVITY....no memory card....
a phone is a phone. it works as a phone, and if it works fine, then life is good. what's your MP3 for?
Hey.....I think concidering it"s price, it"s a really cool phone and what amazes me most is its got a fm........Bird"s models are nice but its gotta boost up on it features...
Dont U Think?
ha, this look like the creative zen V mp3.

Hey, it'll match with your phone! lol
Total of 13 user reviews and opinions for Bird S618.