We already knew it was coming, but as of today, it's as official as it gets. At the BlackBerry Live 2013 annual conference today, BlackBerry CEO Thorsten Heins announced the official availability of the BlackBerry 10.1 update to the BlackBerry Z10 smartphone.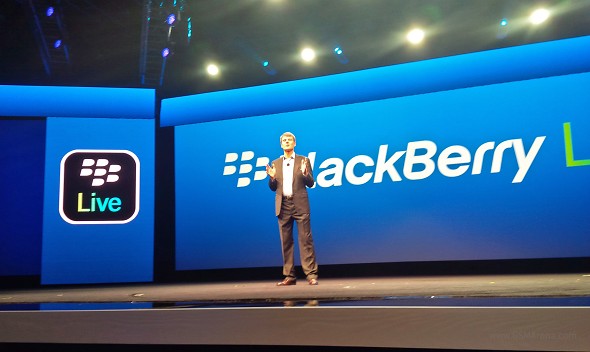 The changelog was known from developer beta versions, which were available previously.
The update highlights include:
Instant Actions - a set of predefined and expandable "action" shortcuts within the Universal Search interface
Keyboard Shortcuts - the Q10 shortcuts will work on the Z10's virtual keyboard
PIN to PIN messages for direct communication between BlackBerry smartphones
Customizable notifications - you can tune the ringtone, vibration and LED response for the different accounts or contacts
Finer cursor control - it's easier to place teh cursor exactly where it's needed
High Dynamic Range (HDR) mode in the camera
Landscape orientation support in the calendar
Click to call any phone number mentioned in an email or message
Best of all, starting today, Skype will be available to all BlackBerry Z10 users who update their phones to the latest BlackBerry 10.1 OS.
The update should start seeding to most devices this week. Only US users will have to wait until the end of the month to get it.
If you don't have an update notification already, you can check manually for software updates via the software updates section in your phone's Settings.
Another news that came off today's CEO keynote is that the BlackBerry Appworld already has 125,000 apps (up from 70,000 in the end of January).
had 125000 application? But still can't download ,weechat ,please do something about it..
hi im using my BB in UAE and still didnot get the update is there any specific date for it to launch in the UAE
Hi. i have a z10. couple of days after the upgrade to 10.1, i'm unable to enjoy data services. No BBM, Internet, or social media. What can i do? HELP ANYONE?!