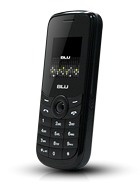 veer01, 09 Aug 2011Quite honestly one of the worst phones ever made. The phone itself seemed to be an after thoug... moreIf you buy cheap phone dont expect a lot
4
Quite honestly one of the worst phones ever made. The phone itself seemed to be an after thought of everything else the company was doing.

Speaker is distorted and inaudible.

Terrible reception and call quality.

The menu is convoluted and makes no sense what so ever.

Uses a charger that looks like a mini USB port but isn't.

Adding insult to injury, its supposed to work with a Micro SD card... i never got it to work.

STAY AWAY FROM THIS PHONE AT ALL COSTS.

If you want a dual sim phone, you'd be better of buying a Nokia C2.
Total of 6 user reviews and opinions for BLU Dual SIM Lite.