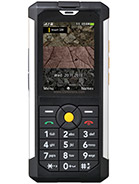 S
Hi, all
Which is the actual S.A.R value (head and body) for Europe frequencies? Can you assosiate your own melodies from the memory card as ring tones?
Thank you.
?
Sounds like a good phone 3G will work 100% on T-Mobile and AT&T in the USA better than Sonim which only makes models with 3G compatible only with one carrier
Total of 65 user reviews and opinions for Cat B100.