Last year Coolpad launched the Ivvi sub-brand of smartphones, and it looks like 2015 might be the year when the entire world hears about it. That's because the next Ivvi device will apparently stand out from the pack in a big way.
Or rather, small. See, the company's been teasing an upcoming phone that will be just 4.7mm thin. That's insane, and if true it means this Ivvi device will become the thinnest smartphone in the world, taking that crown away from the 4.75mm Vivo X5 Max - which itself only let the Oppo R5 have the title for little over a month.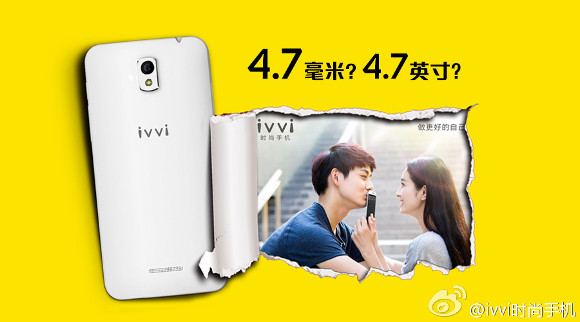 It's a big battle, this, to be sure. It's not clear if Chinese consumers actually care so much about smartphone dimensions, but the companies making mobile devices over there sure do. Over the past couple of years or so all of the holders of the "world's thinnest" title came from China, and the new Ivvi handset will be no exception.
The phone will sport a 4.7-inch touchscreen, and it looks like it will be made out of plastic. This teaser image is all we have for now, so we can't tell you anything about its other specs just yet. But we assume those details will leak out soon.
Absolute fabulous comment and fully agree.
many of these phones are available through sites such like ali express
The thinness is a usage problem, especially if it is not 'square' but with rounded sides. Actually the Ip6- that are slightly under 7mm feels slippery like a piece of soap due to the minimal finger contact surface with the rounded sides, and no ...