Custom watch face app Facer now supports a third platform - Samsung's Tizen. This allows Gear S3 users to tap into the 15,000 watch faces that close to one million Android Wear and Apple Watch users have been enjoying.
The app supports Gear's always-on feature so a full-color, fully animated watch face will be constantly visible, bringing smartwatches one step closer to classic watches.

Facer 3.0 adds support for a number of new Android Wear watches as well - Asus Zenwatch 3, Moto 360 Sport, Polar M600, Nixon Mission and Michael Kors.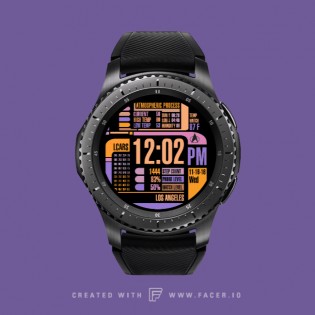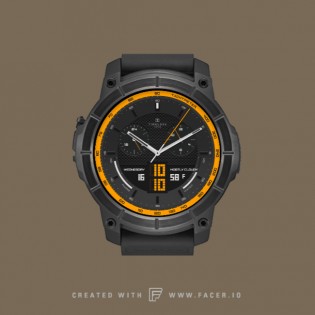 Official Star Trek LCARS for Samsung Gear S3 • Chrono Bill by Timeless Watchfaces on the Nixon Mission
Since many view their watches (smart or otherwise) as a fashion statement, the new version of the app allows you to color coordinate the watch face with your outfit with just a single snap with the camera.
The Facer Creator (what you use to design a new watch face) got a major upgrade with new documentation and tutorials to get you started, recipes for common watch complications and community features for further support.
I cannot for love or money get this app to sync with my new Samsung Gear S3 Frontier. I want to but cannot at the moment. Any help please?
The choices for the watch faces on the S3 are getting better, seemingly, by the hour. I did get two Star Trek faces and I'll switch 'em with other favorites. I'm gratified by what the S3 Frontier can do and get compliments on it daily. Samsung Pay on...