Meet Alcatel's first 2-in-1, the Alcatel Plus 10, and it's a Windows 10 device. Its detachable keyboard has unique functionality - it is an LTE hotspot.
The tablet features a 10.1" IPS LCD with 1,280 x 800px resolution. It's powered by a quad-core Intel Atom x5 Z8350 1.92GHz processor. Memory is a little tight with 2GB of RAM and 32GB storage (you can add up to 64GB more with a microSD card).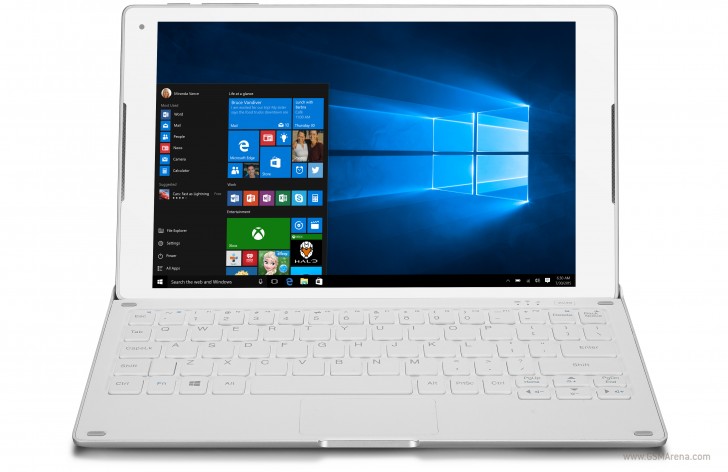 The Alcatel Plus 10 tablet also boasts stereo speakers on the front. There's also a 2MP selfie camera in the corner and a 5MP camera on the back.
The keyboard has a full-size USB port, a microUSB and a microHDMI. It brings built-in LTE connectivity and can serve as a Wi-Fi hotspot for up to 15 devices. The tablet's own connectivity features Wi-Fi b/g/n and Bluetooth 4.0.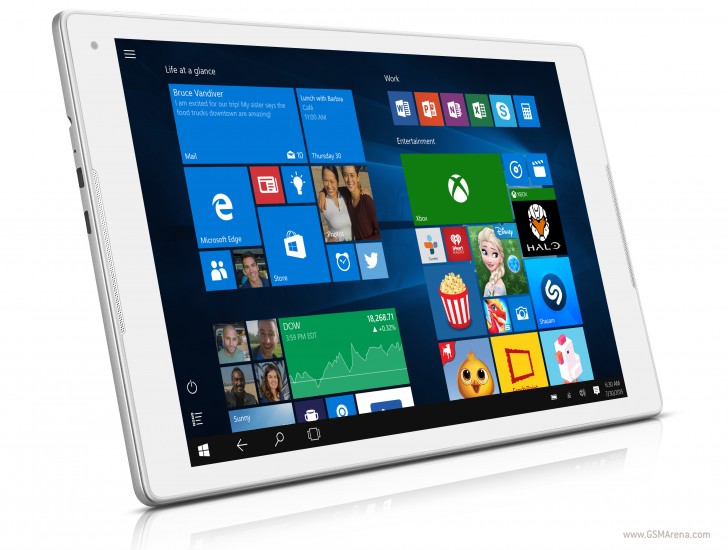 The battery life is good for 8 hours of work in total. The split in capacity is uneven - 5,830mAh in the tablet, 2,580mAh in the keyboard.
The Alcatel Plus 10 will be available in June in the following markets: Europe, Latin America, The Middle East and Africa. There are multiple color options, including a gray leather finish that's "silky to the touch." No pricing info yet.
I just bought the device but I'm thinking of returning it because I just realised that the sim card goes on a Keyboard not the tablet. can I surf the net without the keyboard or I always have to carry the keyboard? from what i have heard you can...
Perfect device to get some work done, browse the net and do some streaming. Heavy gamers ought to play games on their consoles or invest in a gaming PC. Game of throne fans should keep it by the telly. Use products what they built for and stop talkin...
Whats you guys' problem? Look if you into heavy computing and gaming then just buy yourself a damn PC or laptop of R17 000.... But these hybrids are perfect for us who just wants to get some work done and do some browsing\streaming in our spare time ...