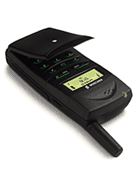 It is okay, only it is not WAP enabled. I do not mind if Ericsson Company will change it for me. I have the full manual and well packaged.
Absolute f**cking shite. Does this phone have the ability to work for 2 consecutive days?
a litlle magic phone.my best friend.a simple and accsible menu.i just love it.
How come my T18 does not have an In Built modem, when your site says it should ??
I thing that this cell phone is a very good one, I whant`to ask you if u can send me a ofert with the prieces of all ericsson cell phones u have ?

Thanks...I`m waiting your answer !!!
I LIke Using it.... It's very long lasting.. only that...... the melody.. we can't make slow melodies....... But Overall I LOve It...!!
Total of 54 user reviews and opinions for Ericsson T18s.