Just like the Galaxy Note 3 before it, the Samsung Galaxy S5 packs a region lock. To get rid of it, Galaxy S5 customers need not only to activate, but also make a cumulative calls over 5 minutes in their region before transferring and using it overseas carriers.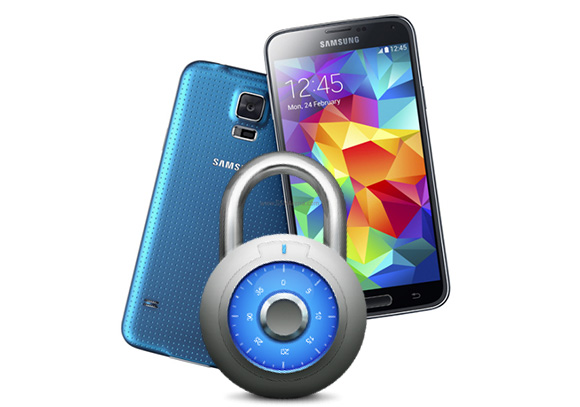 Back in November last year, Samsung issued a statement detailing the locks. The phonemaker stated that the region lock stems grey market imports. The 5 minutes of voice calls have to be made using a SIM card from a carrier from the designated region.
Here is what's stated on the European Galaxy S5 box:
European Model: This product should be activated with a SIM card issued from a mobile operator within Europe. (as defined EU/EEA, Switzerland and the following Non-EEA countries Albania, Andorra, Bosnia and Herzegovina, Former Yugoslav Republic of Macedonia (F.Y.R.O.M), Monaco, Montenegro, San Marino, Serbia and Vatican City.) To use SIM cards from other regions, a cumulative call over five minutes must first be made with the SIM card from European operators.
Countries in the European Economic Area (EEA):
Austria, Belgium, Bulgaria, Cyprus, Czech Republic, Denmark, Estonia, Finland, France, Germany, Greece, Hungary, Iceland, Ireland, Italy, Latvia, Liechtenstein, Lithuania, Luxembourg, Malta, Netherlands, Norway, Poland, Portugal, Romania , Slovakia, Slovenia, Spain, Sweden, UK, Switzerland, Croatia
Non-EU/EEA countries:
Albania, Andorra, Belarus, Bosnia and Herzegovina, Macedonia, Moldova, Monaco, Montenegro, San Marino, Serbia, Vatican City
whats the country of samsung 02 phone
my phone faile to operate network in my country made by samsung
I bought Samsung S5 from India 1 year ago. Now in US SPRINT denied to unlock it. They said it won't work in US. Sprint is based on CDMA and my phone is based on GSM. Is it any possibility to rum my phone with any other company like Verizon or AT &amp...