Galaxy S5 pre-orders in Sweden, Russia and Czech Republic
Samsung Galaxy S5 pre-orders continue to expand throughout Eurasia – following the Netherlands and Romania, the new flagship is now available for pre-order in Sweden, Russia and the Czech Republic.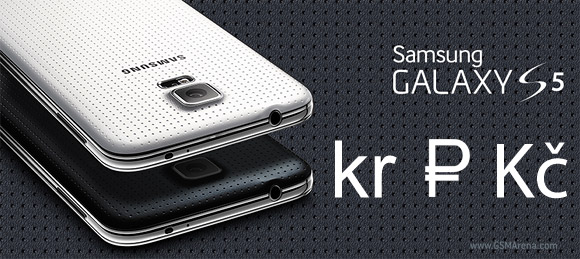 In Sweden, the Galaxy S5 is available for around SEK 6,200 (€700 / $950) off contract, but several carriers have offers too. Tre (Swedish Three) prices start at SEK 328 / month and the carrier will throw in a free 32GB microSD card.
Telia has it at SEK 380 / month and SEK 6,400 on prepaid. Tele2 has the blue Galaxy S5 (the other two carriers have only Black and White) and with a 2-year contract, the monthly cost is SEK 424. A pre-paid option is available too at SEK 6,400.
In Russia, Samsung's official page advertises the pre-order at RUB 30,000 (€600 / $830). If you pre-order by April 9, you'll get a RUB 2,000 voucher to spend on Samsung Apps. Only the Black and White models are available here.
In the Czech Republic, the Samsung Galaxy S5 is priced CZK 19,000 (€700 / $950). The full range of colors is available – White, Black, Blue and Gold.
Update: It's also available in Finland at €700. Thanks Christian!
There's no official price for the US just yet.
not yet! Greece hasn't listings for Galaxy S5!
You have it in Macedonia also http://www.vip.mk/telefoni/gsm-advisor/samsung/1 359989/galaxy-s5#ad-image-0
also in Slovakia for 655€: Blue: http://www.hej.sk/mobilny-telefon-samsung-galaxy -s5-modry/ Gold: http://www.hej.sk/mobilny-telefon-samsung-galaxy -s5-zlaty/ White: http://www.hej.sk/mobilny-telefon-samsung-galaxy -s5-biely/ Black: http://www.h...