Samsung Galaxy S II now shipping with Android 4.0 ICS
If you intend to buy a Galaxy S II, there is some good news for you. It seems Samsung is shipping all new Galaxy S II units with pre-installed Android 4.0 Ice Cream Sandwich.
We've only received confirmation from the Indian market, but we guess other areas are getting the same treatment.
The ICS update for the Galaxy S II has been around for a while but lots of people will appreciate the fact that Samsung spared them the effort of upgrading.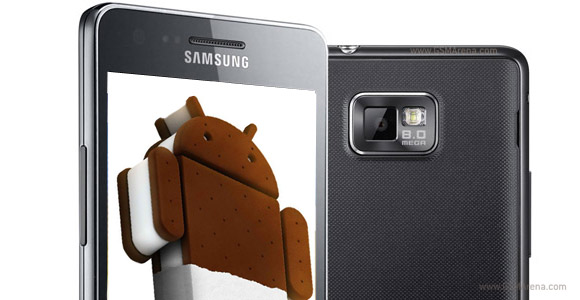 If you insist on getting an ICS-bundled Galaxy S II, look out for units imported in April 2012 or later. In case you get an older device after all, donít worry Ė the update is delivered OTA, so you'll only need a Wi-Fi network to download and install it.
Thanks to Amberdeep Singh for sending this in!
hey can any1 temme...the sgs2 that ships with ics in india is i9100 or i9100G.coz i am well aware ith the performance issues of G version
Please let me know where did you get it from? I am not able to find white GS2 with ICS preinstalled in any samsung authorised stores
FINALLY! update is out in India! :D update via kies only..still not available via OTA.