Google starts rolling out Android 4.4.4 update
It's been barely a month since Android 4.4.3 started rolling out for Nexus devices and Google has already started rolling out the 4.4.4 update. But while this may not be as big an update as its predecessor (which itself wasn't especially big) it does take care of a major security issue.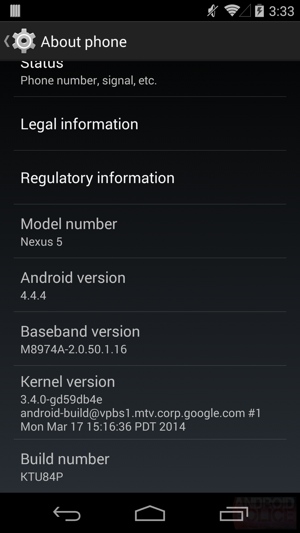 According to the change log posted by Sprint, this update just brings a security fix. According to Android Police, it contains a patch for an OpenSSL bug, which would have allowed a man-in-the-middle attack. This is similar to the Heartbleed bug that was addressed in 4.4.3 update.
The OTA update is just rolling out for the Nexus 5 for now but Google has provided factory images on its website for the Nexus 4, 5, 7 and 10. If you used Towelroot to root your device then it will remain unaffected.
I am keeping samsung galaxy note3. What more 4.4.4
i was using 4.4.4 from last 2 weeks it was good but needs to update soon 4.4.4 has got some bugs like wifi connection and music volume which is struck now cant move it but can just adjust by buttons
Is it samsung s5 greater than samsung galaxy note3.