We have been hearing rumors of an HTC phone with a large 1080p display for a while now and it has finally come true. HTC has unveiled the HTC J butterfly in Japan and it is the first production smartphone to have a 1080p display.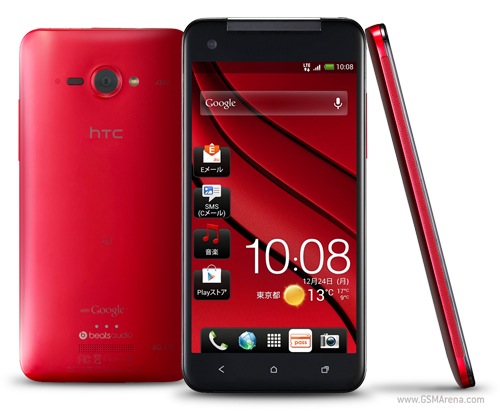 The display in question is a 5.0-inch, Super LCD3 with a resolution of 1920 x 1080, which gives it a pixel density of the astonishing 440 ppi. The display is quite big but at 143 x 71 x 9.1 mm, the J butterfly is only slightly bigger than the One X (134.4 x 69.9 x 8.9 mm) and at 140g weighs just 10g more.
Inside, the HTC J butterfly runs on a quad-core Qualcomm APQ8064 Snapdragon S4 processor clocked at 1.5GHz with 2GB of RAM. It has 16GB internal memory along with a microSD card slot.
On the back is an 8 megapixel camera with 1080p video recording and on the front is a 2 megapixel camera. The phone supports LTE and NFC and is dust and waterproof (IPX5). Strangely, for a phone with such specs, the battery is only 2,020mAh. Lastly, the J butterfly will ship with Android 4.1 Jelly Bean out of the box.
The HTC J butterfly is set to release in Japan on AU/KDDI in December. The phone will be sold in three colors: red, black and white. Unfortunately, this particular model will be exclusive to Japan but we are sure to see that glorious display on HTC's future models soon.
Dear HTC, Please consider making the international version of the phone also waterproof. It's a practical feature that ensures the longevity of the phone against accidents, like the corning gorilla glass ensures against scratches.
how much is this j butterfly and is it available in nigeria if yes where?
Htc plzz put some more juice in it plxx.. I am a die hard htc fan love the sense and display but thr should me more battery... And the card slot is good and u should have 1.7 or 2 Ghz quad as s3 will have 2 ghz quad and Sony's next flagship will have...