Huawei and Microsoft announce Huawei 4Afrika
Huawei and Microsoft have announced a new Windows Phone for the African continent, called Huawei 4Afrika. This phone is essentially a slightly modified version of the Huawei Ascend W1 that we saw back at CES.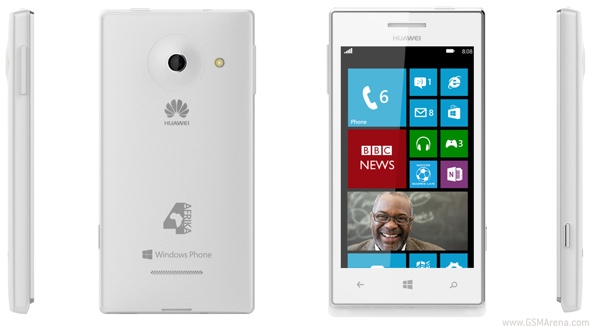 On the hardware side the Huawei 4Afrika retains the 4.0-inch, 800 x 480 resolution LCD, dual-core, 1.2GHz processor, 512MB of RAM, 4GB internal memory with microSD card slot, 5 megapixel camera with 720p video recording and a front facing VGA camera. On the software side, however, the Huawei 4Afrika comes with custom apps designed by local African developers for Africa, which Microsoft believes will make people switch from cheap feature phones.
The Huawei 4Afrika will go on sale later this month in Angola, Egypt, Ivory Coast, Kenya, Morocco, Nigeria, and South Africa and will be available in blue, red, black and white colors.
I honestly dont have an issue with huawei. Thy've made a name esp after Ideos. But Huawei-4-Africa? C'mon guys? I dint knw the phone was less till i got alittle curious. And just any product remixed n rebranded for africa happens 2b a dump! I want th...
my huawei afrika phone does not recognise an SDcard in the store, so i cannot install XAP files, is there another way to install xap files? please help me
i like trying new stuff... and i am liking it so far. Its obviously different from android/iOS/symbian etc.... of cos i expected that; otherwise what would be the point of getting it. Oh and my apps i use regulary are ALL there.... battery life is go...