Huawei and Microsoft announce Huawei 4Afrika
Huawei and Microsoft have announced a new Windows Phone for the African continent, called Huawei 4Afrika. This phone is essentially a slightly modified version of the Huawei Ascend W1 that we saw back at CES.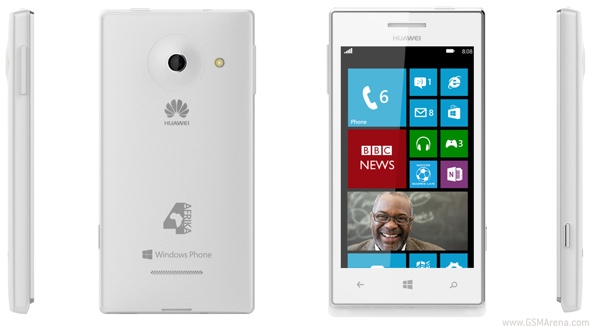 On the hardware side the Huawei 4Afrika retains the 4.0-inch, 800 x 480 resolution LCD, dual-core, 1.2GHz processor, 512MB of RAM, 4GB internal memory with microSD card slot, 5 megapixel camera with 720p video recording and a front facing VGA camera. On the software side, however, the Huawei 4Afrika comes with custom apps designed by local African developers for Africa, which Microsoft believes will make people switch from cheap feature phones.
The Huawei 4Afrika will go on sale later this month in Angola, Egypt, Ivory Coast, Kenya, Morocco, Nigeria, and South Africa and will be available in blue, red, black and white colors.
How do I updated my OS to the latest version 8.1 I need help please,talking of GDR2&3 my huawei 4Afrika hasn't yet updated them,this looks more complicated than I thought.#kenya
I live in Livingstone, Zambia. I had a Huawei Windows 8 4Afrika phone but i lost it and have not yet recovered it. i loved the phone very much and would like to purchase a similar one. i have visited outlets where i thought i could get it but it s...
I want to download Whatsapp for my Huawei 4Africa windows phone. I do not how to go about it.