Huawei Ascend P1 review: Up and comer
GSMArena team
,
25 June 2012
.
Good 8MP camera
The Huawei Vision has an 8MP camera for maximum image resolution of 3264 x 2448 pixels. There's a single LED flash to go with it.
The camera interface looks pretty standard - you get a still/video camera toggle, a virtual shutter and a shortcut to the gallery on the right. The fun stuff is on the left side - you get multiple shooting modes (we'll cover those in a second), color effects, face effects (they affect only people's faces) and general settings.
Two other buttons on the viewfinder can toggle the front and rear cameras, and set the flash mode.
The shooting modes include HDR, burst, smile and beauty shot, panorama and low-light. The group mode is pretty impressive - it managed to track up to 25 faces and snap five consecutive shots.
Afterwards, you can tap on any face and pick which of the five shots the phone should use - so if anyone blinked while you were taking the shot, you can correct it in a second. We guess it's the Scalado technology that powers the camera but Huawei didn't say anything about it.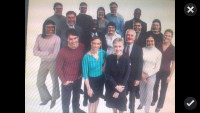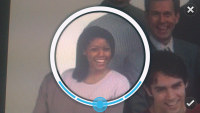 Using the Group shot mode to choose one of five captured expressions
From the settings menu you can enable things like geotagging, red-eye reduction, rule-of-thirds grid and adjust the image settings.
The camera offers very good levels of fine detail and manages to keep the noise levels low. The colors are oversaturated but pleasing and the exposure is good too. One thing to watch out for is the continuous autofocus - we had several shots (more than usual) which were out of focus. The upper left corner also showed what might be a lens issue with our unit.







Huawei Ascend P1 camera samples
Also, check out these HDR camera samples and the low-light mode samples below. Keep in mind that you have to have a steady hand for those two to work properly, or you'll get blurry results.





HDR off • HDR on • Low-light mode off • Low-light mode on
Photo quality comparison
The Huawei Ascend P1 joins the fight in our Photo Compare Tool. The synthetic resolution chart shows excellent results that can rival the best in the 8MP range. The next chart shows a well-behaved noise-reduction. Finally, the third chart shows good white balance under artificial lighting and very good detail (and some oversaturated colors).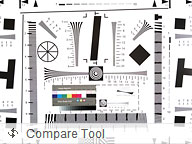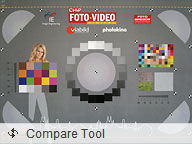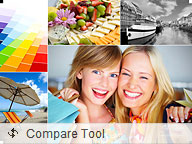 Huawei Ascend P1 in our Photo compare tool
Camcorder shoots in 1080p
The Huawei Ascend P1's main camera records videos at up to 1080p@30fps, while the secondary camera is good for up to 720p@30fps.
The camcorder interface is practically identical to that of the still camera. You lose the color effects option, but you can still enable the face effects if you're up for some goofy videos.
Videos are shot in MP4 files with a high bitrate (about 20Mbps for 1080p videos and 13Mbps for 720p videos). The videos are recorded with stereo sound and hit the 30fps mark without a problem.
Videos have plenty of fine detail, but there's noticeable fringing around objects which isn't present in still shots.
Here are the 1080p and 720p video samples we've uploaded to YouTube. Don't forget to choose 1080p and 720p respectively and view them in full screen:
If you want to look closer at the video quality, you can download these untouched 1080p@30fps (0:08s, 20.4MB) and 720p@30fps (0:09s, 14.2MB) samples, taken straight off the device.
Video quality comparison
The Huawei Ascend P1 qualifies for the 1080p competition that's going on in our Video Compare Tool. Let's start with the third chart - it very clearly shows the color fringing we saw earlier. This suggests that the optics are low-quality, but the effect is fixed in post-processing for still shots, but there isn't enough time to do it 30 times a second for the video.
Anyway, that effect isn't that noticeable in real-life scenes and they end up looking quite okay. Even in low light the videos are good.