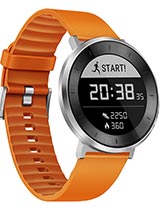 B
I would like to have one, l am training every day, would like to follow my hart, Valerie's and distends over a period of time.
G
I am the owner of this watch. If you use them for workout (about 3 hours everyday), then the Huawei Fit will work for 7 days. Otherwise (just notifications from the phone), they will work more than 10 days.
T
Only 80mAh? :( I guess you'd need to charge it once/twice a day.
?
Im very interested in this watch. The simplicity and usefulness of it really seems to be just what I need but I would like to know if it would be a trustworthy durable smart watch. Only time will tell... and YouTube videos!
J
Have mercy... It will be worth 15 $ in six months, that is 20 $ lower than today's real worth.
Total of 12 user reviews and opinions for Huawei Fit.