There's now only a week until the Huawei P9's official launch, scheduled for April 6. Can't hurt if we get to know a few more bits in advance though, this time courtesy of AnTuTu. The benchmark maker has listed the upcoming Huawei flagship, complete with specs and test results.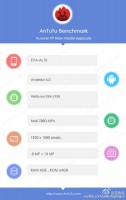 Huawei P9 on AnTuTu (click for full size)
The concise specsheet names just the basics, among them a Kirin 955 chipset with Mali-T880 MP4 GPU, 4GB of RAM and 64GB of storage. Display resolution is quoted to be FullHD, and previous info points to a 5.2-inch diagonal.
As you probably know, the P9 will have a dual-camera setup on the back. You may think that the "8MP + 13MP" entry in the camera field indicates the resolutions of those two cameras, but no - that's AnTuTu's customary way of specifying front and rear cameras.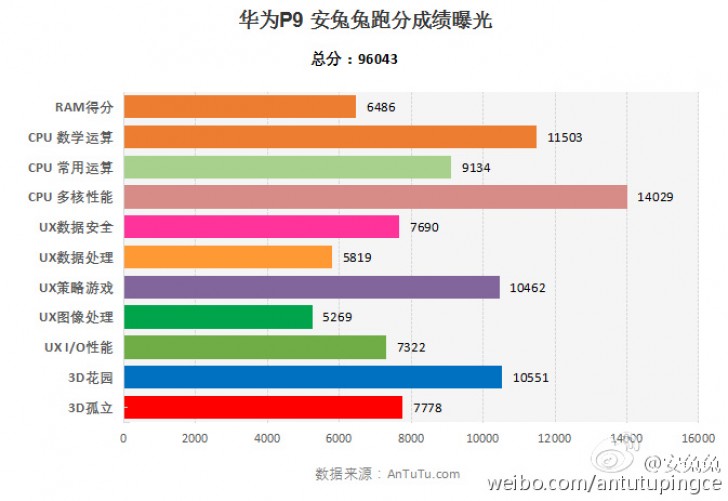 We're also given a glimpse into the P9's performance. The 96,043 score is nothing spectacular in today's world where the Samsung Galaxy S7 and LG G5 go upwards of 130K. It is, nonetheless, an improvement over the regular Kirin 950 inside the existing Huawei Mate 8.
Firstly, I didn't ask for comment. Secondly, it is overpriced because it doesn't provide adequate performance for the the price. You love exaggerating,huh? Huawei devices are definitely not half the price of Samsung devices. Also, you can deny it as ...
Lol nah, your iPhone and/or Samsung you mostly have is the overpriced crap, especially iPhone, their sh!t is so overpriced.
Are you kidding me? Huawei make the best nexus phone so far....so im guessing you are just trolling here lol