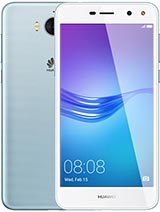 S
It's kinda like y5 II except it has one 1 gb more ram, cpu which is 100mhz faster and Android 6.0
r
This is a low midrange phone for those who are tight on their budget and the price should be lower than $200. May be $150 or $,160 would be great. I have passed buying HD phones, is either FULL HD OR QUAD HD and now we have something like QUAD HD+ in LG G6 and Galaxy S8. May be Huawei will also follow in October when Mate 10 comes. The Ultra HD is still not yet there. Sony Xperia once tried the Utra HD but could not sustain it. Well it is good to get one of this for a younger friend or child.
p
Does it have OTG and removable battery ?
, elsewhere not interesting device
Total of 107 user reviews and opinions for Huawei Y5 (2017).