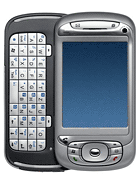 a dream phone,should be priced correctly or else it will lose its shine!!
The phone looks really cool and is loaded with excellent features. I need to know the price and the availibility of the phone.
This reallly looks nice. i also want it now over the P990. When will it hit South Africa?
Hey this fone if released earlier is sure gonna kick SE p990's ass...Man, sure gonna make them cry and feel sorry...Job well done, if this fone is gonna be cheaper! I recommend this baby...!!
this phone is GREAT!!
it has everything, wi fi, 3g, 2MP with flash, nice looking too. although it will cost alot.
oneof the asskicking phone ever made.....
I want THis PHone ANd I Want It Now....
Total of 648 user reviews and opinions for i-mate JASJAM.