As the event opens door to the public, our IFA 2013 coverage is now over.
IFA went from a simple consumer electronics exhibition, which hardly showed anything new, to one of the landmark events of the year in the mobile industry.
This year, at IFA 2013, we have Samsung, Sony, HTC, LG, Asus and many other bringing out new hardware. In fact, some of the biggest announcements of the year will take place over the next couple of days.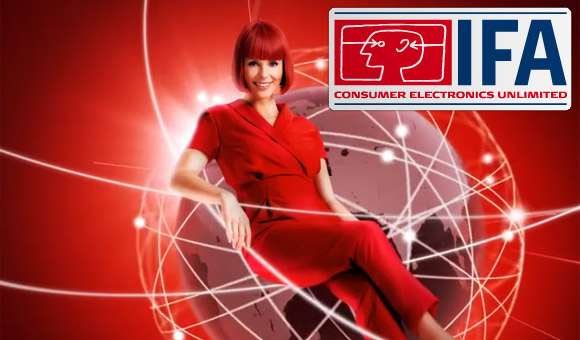 We're on the IFA grounds here in Berlin to provide you with news and hands-on impressions from the most interesting new gadgets. But because there are so many things going on and so many new devices flying around, we'll use this article to list all the new information here for easy navigation.
Latest changes
IFA 2013 overview
Microsoft's Nokia acquisition: coverage from across the web and a look at what happens next
Is Microsoft buying Nokia too cheaply? Here's how the deal scales against other recent acquisitions in tech
Microsoft officially acquires Nokia's devices & services units


Here go the first Galaxy Note 3 camera samples from IFA 2013
Major US carriers announce Note 3 pre-order, shipping in October

The Samsung Galaxy Note 3 multi-vision is an awesome new feature you would probably never use
Samsung outs an official, extra long hands-on video of the Galaxy Note 3 and Galaxy Gear
Samsung shows off Galaxy Note 3 features in a six minute video The first benchmark scores of the Samsung Galaxy Note 3 are in Watch the Samsung press conference live right here Samsung Galaxy Note III camera's first S Orb photo sample surfaces Leak reveals Galaxy Note III will feature a fingerprint sensor


Samsung Galaxy Note III - specs • hands-on
Samsung Galaxy Note 10.1 - specs • hands-on
Samsung Galaxy Gear - hands-on


Xperia Z1 new still camera and video samples posted Sony unveils WG-C20 Portable Wireless Server, lets you stream content to your smartphone
Sony Xperia Z1 benchmark results are here, check out the numbers inside
Sony Xperia Z1 prices hit the web: $730, €650, £564
The Sony DSC-QX10 lens-style camera previewed – compared to popular smartphones Sony announces a wide range of new mobile accessories for its Xperia smartphones Sony Xperia Z1 hands on: First look Sony Xperia Z1 official promo video tells you the key features of the 20.7MP smartphone
Sony unveils Xperia Z1 (Honami), QX lens-style cameras
Sony promo video leaks before Z1 announcement, reveals all
Watch the Sony IFA 2013 press conference live right here
Sony's QX100 and QX10 "lens-style cameras" will work with Android and iOS, cost $500 and $250 respectively Sony Xperia Z1 (Honami) press papers leak Promo video for Sony's QX100 and QX10 attachable cameras confirms what we already know Sony Xperia Z1 leaks via an EE UK brochure Press images for Sony's QX100 and QX10 detachable camera modules leak, reveal two attachment options Sony announces 5,000mAh and 10,000mAh portable battery chargers
Sony Xperia Z1 camera samples, fresh off the IFA booth
Sony announces Android 4.1 powered Walkman F886 music player


Sony Xperia Z1 - specs • hands-on (with video) • camera samples


IFA 2013: LG Optimus G Pad 8.3 hands-ons
The LG G2 will start selling outside Korea as soon as this very month
LG announces G Pad 8.3 Android tablet


LG G Pad 8.3 - specs • hands-on (with video)

Asus unveils four new tablets, including new Transformer Pad ASUS announces Transformer Book T300, Transformer Book Trio and Zenbook UX301 ASUS Zenbook UX301 sports 2560 x 1440 touch-enabled Gorilla Glass 3-protected display

Asus Transformer Pad TF701T - specs • hands-on
Asus Transformer MeMO Pad 10 - specs • hands-on
Asus Transformer MeMO Pad 8 - specs • hands-on
Asus Transformer Fonepad 7 - specs • hands-on
Asus Transformer Fonepad Note 6 - specs • hands-on
Asus Transformer Book Trio - hands-on


Alcatel One Touch Hero phablet and Idol Alpha are official
Alcatel One Touch Idol S and Idol Mini go official


Alcatel One Touch Idol S - specs
Alcatel One Touch Idol Mini - specs
Alcatel One Touch Hero - specs
Alcatel One Touch Idol Alpha - specs


HTC unveils the Desire 601 and Desire 300

Acer launches the first 4K-capable smartphone - Liquid S2
Acer announces 24-inch Android all-in-one powered by Tegra 3
Acer announces T272HUL 27″ WQHD LED touchscreen display at IFA
Acer updates Aspire R7 notebook with Haswell processor and Active Pen stylus
Acer announces quad-core Iconia A3 10″ tablet, carriers a €249 price tag


Lenovo Vibe X smartphone, Lenovo S5000 tablet, Lenovo Yoga 2 Pro ultrabook hands-on Lenovo S5000 is a 7″ Android 4.2 tablet with a quad-core Mediatek chipset, undercuts Nexus 7 (2013)'s pricing
Lenovo reveals ultra-thin Vibe X 5-inch smartphone
Lenovo Yoga 2 Pro ups the resolution to 3200 x 1800, has an auto-flattening keyboard in tablet mode


Lenovo Vibe X - specs • hands-on
Lenovo S5000 - specs • hands-on
Lenovo Vibe X - hands-on


Misc

Archos 101 XS 2, Archos Chefpad, Archos 80 Xenon hands-on
Panasonic 4K Toughpad hands-on
Xiaomi unleashes the Mi-3, you pick Tegra 4 or Snapdragon 800 Qualcomm announces new Toq smartwatch for Android smartphones Google announced Android 4.4 KitKat and flashed the Nexus 5 at the announcement
Apple's iPhone event is all but set for September 10
Amazon announced their second-gen Kindle Paperwhite, still nothing about the Kindle Fires
Meizu MX3 with Exynos 5 Octa and 8MP camera goes official
Archos unveils its IFA lineup early: Android phones and tablets galore

when I can buy Samsung Galaxy note 10.1 (2014 ),how much it ?
I have decided to buy a lg nexus 4 smartphone unlocked in preparation for an extended trip in latin america. my question is, will the phone work in wifi only without having a sim card installed? I have a Jetpack MHS291LVW router I am currently using ...
Xperia Z1 Mini will be release in a few week so don't worry...