India set to overtake the US, become the second largest smartphone market
The Moto Z2 Play made its official debut in India a few hours ago.
One slide from the presentation caught our eye in particular. It featured the expectation that India will soon surpass the US as the second biggest smartphone market - a reoccurring theme among industry analysts. However, a pretty specific 127 million figure was also quoted, as the number of units the company believes will be shipped to India this year. We can only assume the OEM did some in-depth research, along with the necessary math, which gives a bit more credibility to the prediction as a whole.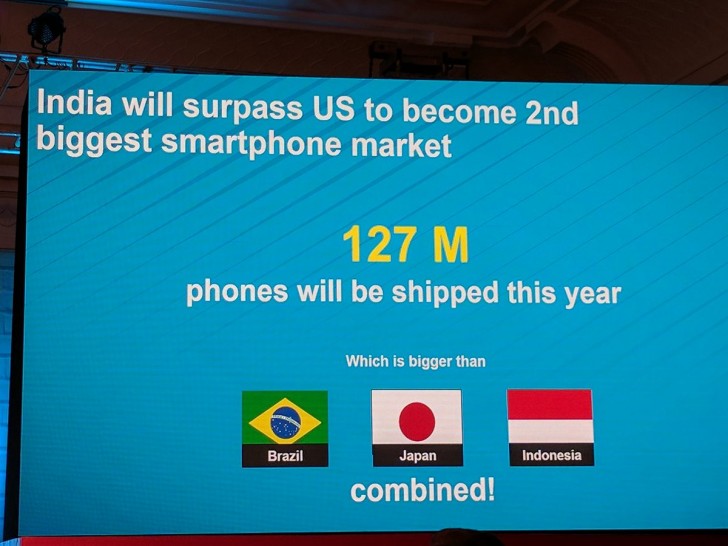 India is truly a vast and constantly expanding market. Local network infrastructure has been improving rapidly over the past few years, making smartphones the perfect point of entry to online content for an increasing number of people.
In contrast, both the Chinese and US smarthphone markets are increasingly saturated. The latter also sees most sales come through carriers, rather than SIM-free devices on the open market, leaving little room for market fluctuations, let alone rapid growth.
India's GDP says otherwise. It's probably true that people in some areas are living in poverty, but there are a lot of people who do not. 1.2bln people with an average per capita GDP of 1850$ (PPP of 7000$) can buy a lot of phones .. not iPhones, b...
i agree with the deals and bogo offers available in the us. u are correct about that, just the population difference between india and us.
Don't forget that you can have phones on contract at dirt cheap rates in US which is not the case with India. So practically anybody can own a flagship there. Heck they even had BOGO offers on S8. Don't forget that many Chinese manufactures do not se...