iOS 6.1.1 update released for the iPhone 4S
Recently, there have been reports of the iPhone 4S having cellular performance issues after updating to the new iOS 6.1 update. Vodafone even suggested its customers not to upgrade to iOS 6.1 if they have an iPhone 4S.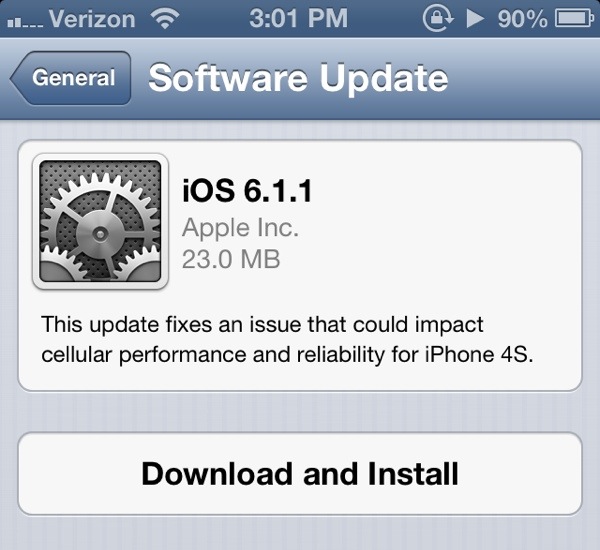 A few days later, Apple has released another update specifically for the iPhone 4S. The iOS 6.1.1 update release notes state exactly what you'd expect, updates to the cellular performance and reliability of the device.
The 23MB update is now available for download on the 4S. Other iOS device users need not bother checking.
I updated my iPhone 4s on iOS 6.1.1 yesterday. Battery timing almost double. Cellular reception and performance is excellent. Maps also updated, but maps are still old about 1.5 ~ 2 years old. Cloud sync system performance is little bit lower than be...
WiFi toggle greyed-out and can be switched on 6.1.1. Never happened on previous iOS versions. Aplle need to releade update 6.1.2 or 6.2 ASAP!!!
LMAO! So because IOS gives horrible buggy updates and life threatening maps you have to be all butthurt and make false accusations that Droid is full of malware or that it is impossible to happen to IOS. I have never had malware in all my years nor I...