The Xiaomi Mi 6 is special. With 6GB of RAM and a Snapdragon 835, it's Xiaomi's most powerful smartphone. It's also Xiaomi's best-looking phone. Yes we said it, call us when the Mi Mix comes in the lovely Blue and Gold trim of the Mi 6. The Mi 6 is also Xiaomi's best cameraphone - with two 12MP cameras - and it's Xiaomi's most complete phone thanks to splash protection, stereo speakers and dual SIM.
For years now, Xiaomi has crammed the absolute best technology in a reasonably-priced package and it's made them very popular. But the last couple of smartphones by the company have shown that the company is focusing much more on refining its devices.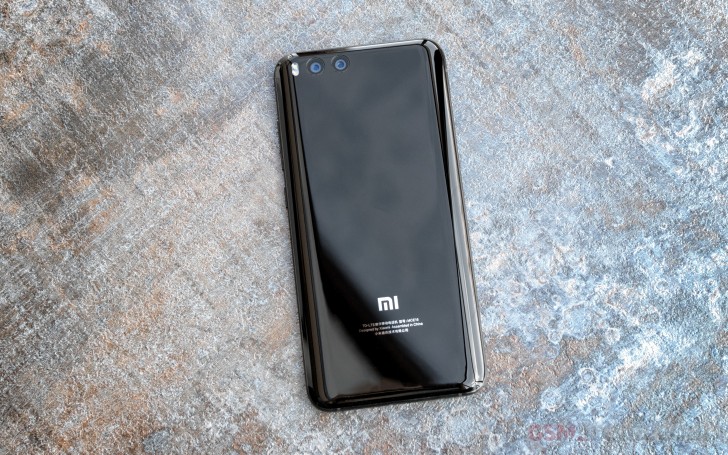 The Xiaomi Mi 5 had a glass body with a curvy metal frame while the Mi 5s made use of a completely metal body. The Mi Mix was a sleek wonder of a device with elegant, pebble-like ceramic finish.
The Xiaomi Mi 6 seems like a mix of everything. Moving away from the Mi 5s's all-metal chassis, the Xiaomi Mi 6 has glass on the front and back with a metal frame in between. But the frame has been polished to the point where it feels like an extension of the glass. The entire Mi 6 feels like one piece of shiny, sleek surface and we dig it. It has an unmistakable iPhone 7 Jet Black look to it but the glass feels better than polished metal - and it's less slippery too. You could also say it bears similarity to a Samsung Galaxy S8.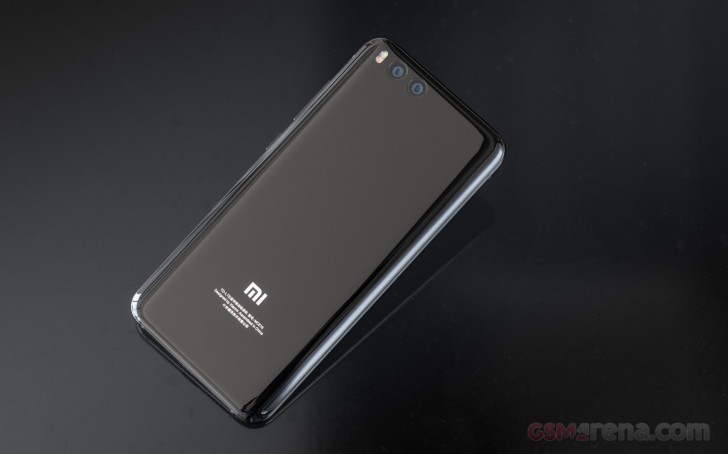 The Xiaomi Mi 6 is quite petite. We can't wait for a Plus-sized version to arrive but the 5.15" frame is refreshing. The smartphone world has been on a 5.5" frenzy of late and we like to see a deviation from that path - give it up for one-hand-friendly phones!
The display is superb. It's only an LCD and only 1080p in resolution but that didn't bother us one bit. The screen is very bright when cranked to the max and is punchy and vibrant.
A big part of the appeal for Xiaomi phones is the MIUI software - it has its own look and has a loyal following of users around the world. To its benefit Xiaomi has always put in the effort to improve every generation of MIUI making it simpler and more functional.
The Xiaomi Mi 6 runs on the spanking new MIUI 8 which is up to date with Android 7 Nougat. The interface is responsive and beautiful.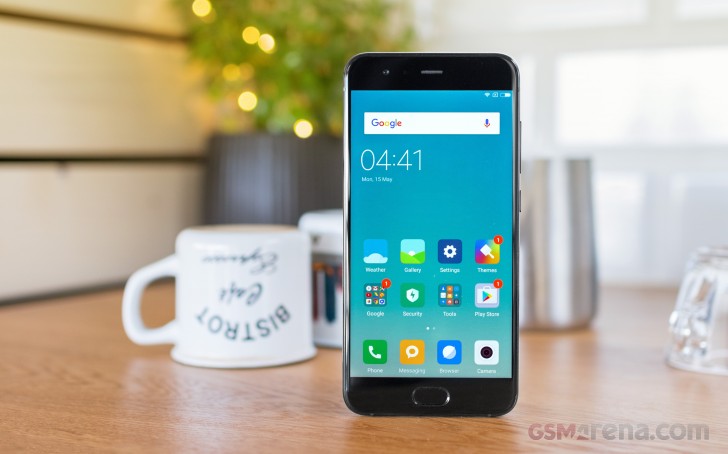 The camera was a main focus with the Mi 6. Xiaomi experimented with a Normal and Black and White dual-camera setup on the Mi 5s Plus but has settled with a more iPhone 7 Plus implementation on the Mi 6. There are two 12MP cameras - one wide angle and the other a telephoto.
As you might have guessed the tele lens is capable of capturing Portrait Mode images with an artificially-blurred background. Be sure to look up our review to see if those are worth the hype.
The main camera uses Xiaomi's 4-axis optical image stabilization. We're still testing it but for now we're impressed. Here are a few samples.
We're very impressed with the 8MP front camera too - here's a selfie.
The Xiaomi Mi 6 is undoubtedly one of the best phones to come out of 2017. It has all the makings of a stellar flagship - the camera looks great, the cutting edge chipset has posted chart-topping scores and the design is a winner.
Stay tuned for the full review in a couple of days.
Special thanks to eudirect.shop for providing the review unit.
Nope, no one can provide most "accurate" display. Not Samsung, Not Apple, Not Sharp or Sony. No one. Display accuracy is varied among different models. Do your research.
Thanks for your info. Now I know watching amoled display can strain our eyes..
No headphone jack, no buy.