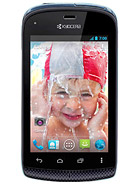 ?
Mystery man/teenage , 05 Jun 2013i am thinking about buying this phone is it Good?I have had absolutely no problems at all with this phone.
M1
this phone sucks big time i have had nothing but bad luck. it locks up, cant get the dia\l pad up , and when in a call the other person has to hang up, because i cant disconnect... waist of money and a big waist of time , do not buy this phone!!
f
I think the carousel Hydro is a pain in the butt phone I think the carousel Hydro is a pain in the butt phone. It's so awful I had to say that twice. it always turns off or doesn't respond it's the worst phone I've ever used and it's the worst phone I've ever owend the only good thing is its water resistant but it dosent even stay on long enough to try to have water splash on it don't buy this phone unless you want a headache all day
s
I have an older wifi router that i use at home. An old d-link 524 series... 802.11 a, b, g. It works just fine. Connects just fine.
d
The camera does not work at all...can I take this stupid phone back...it even erased all the old photos brought over from my old phone...what a piece of crap
S
A delightful handheld to use, but the Wifi connectivity leaves a lot to be desired. Connections to older routers do not produce internet connectivity. Even new routers seem to have problems with compatibility........please fix this; as I can find nothing else to complain about.
Total of 70 user reviews and opinions for Kyocera Hydro C5170.