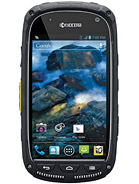 S2

A shame! This i love this rugged phones but to be honest i prefer to buy them from China for the prices and liberation (Xio or AGM). The agm in my experience are quite a surprise... only to see if they are as durable as they claim :)
C
does this phone work in england? i dont really care but i've spent a hour looking at sodding phones with my "girlfriend" because she dropped it i the toilet! i have to go thorough all these sites to find a phone but am i the one who dropped it in he toilet? no! and yet i get to put through this?!?!?!?!
j
NO! It can NOT be used on GSM network. The SIM card is a secondary authorization to the CDMA network. STUPID IDEA!!!!!
T
indonesian, 02 Mar 2013too bad, its cdma not gsm network..It is CDMA but may also work with GSM (has a mini sim card slot)
d
the only thing that sucks is that u cant use it outside US because its using a non removable sim. crap. if that can be use intern'l that will be awsome
k
Why US and japanese phone operators have the most interesting handsets in the world?
v
my 1st phone was from kyocera hurrah . kyocera known for tough phones
N24436
unique, 28 Jan 2013I should rate it 9 stars for feature the missing star for the camera cause its important in im... morehey men I think 5mp camera is good !
good device
Total of 14 user reviews and opinions for Kyocera Torque E6710.