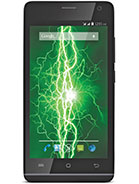 S
Not Happy from it. Internal only 2.7GB Not 8Gb.

Battery backup is not good as 3000mah. But 3g speed is good.


S
Its an awesome phone. Premium feel. descent looks. fluid interface. I like the fact that manufacturers kept length longer than width, easy to hold and take pictures this way.

Camera is good. Not as cool as like Lg 8mp camera, but it doesn't grain in low light, that for me is the best feature of this phone. I haven't been able to figure mute sound for camera though.. it makes the sound click, which is louder than normal phones, and may irate one; but, I think I may download an app to fix this, I guess.

Speed of internet, not surfed yet. Yesterday only I got this phone. I devoted whole night in charging the battery, as they say, first charging is like first milk for a young one. it decides the fate of batteries. So i charged my phone for entire night (8 hours appx)

It doesnt drain battery when its idle. Considering the screen size (5") it drains anywhere between 1% for 5 minutes or less. But that's okay I guess.

I have made an unboxing video, with a 2mp front cam of Micromax tablet. Not very encouraging. But i may post it on youtube for all.

The weight, as per specification is 160 gms, but honestly because of excellent dimensions, it doesnt feel that heavy upon holding it.

It has a NON-REMOVABLE Li-Po 3000mAh batter. Beware.

It comes with descent charger and earphone that fit-in-ears, black with silver finish.

It has menu keys with thin backlight, that gives a serene/royal expression to the phone. Not like those china phones with huge backlights. It has thin metallic lining around the border of entire phone, which really feels rich.

Then, it comes with fluid interface. It comes with a video sample, which leaves a stunning impression of resolution of colours and playing is smooth, unterruptedly.

Bottomline- It is a quality phone, and in the price that you pay..you would never ever regret..mark my words.
Total of 483 user reviews and opinions for Lava Iris Fuel 50.