A recent teaser gave us a peak at OnePlus 5's low-light photography skills, but official images always put the phone in the best light (no pun intended). These two shots were not taken under controlled conditions, but unfortunately they were also processed in a way that makes it impossible to verify their validity Update: higher resolution images with EXIF.
Second update: the original source of the images claims that the OnePlus 5 has a 20MP main camera, only the selfie cam is 16MP. We can't confirm the authenticity of this claim.
The blurring suggests this is a bokeh shot, one of the common uses for a dual camera setup.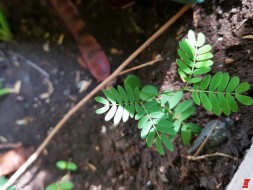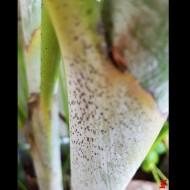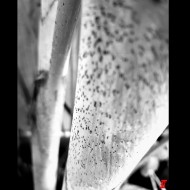 OnePlus 5 camera samples: Color 16MP • Color square • B&W square
The EXIF info shows a 16MP camera on the "A5000" model, aka OnePlus 5. It has an f/1.8 aperture, which will let in more light (the 3/3T had an f/2.0 aperture). The geo-tagging coordinates put the photo in Shenzhen, by the way.
And while we're on the topic of OnePlus leaks, here's a screenshot of the new Homescreen (again, unverified). Note that this is likely Hydrogen OS, the software that OnePlus phones use in China (rather than the global Oxygen OS).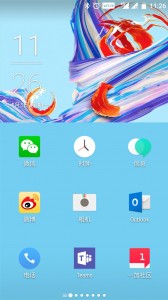 OnePlus 5 screenshot (unconfirmed)
Not much can be deduced from this. Icons seem the same, VoLTE was already supported, still two cell signal indicators show up. And no news is often good news - occasionally a company redesigns the UI to ill effect.
You want "wireless" changing for a metal phone... Cool Back has to be glass.
So with "Hydrogen" OS in China and "Oxygen" OS elsewhere, the OnePlus 5 has a "Water" like theme as its wallpaper. Interesting.
Eh, still a small camera sensor. Who cares about a second camera if neighter takes actually good photos. That and lack of wireless charging are my personally biggest disappointments with the OP phones.