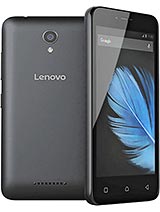 L3
This Phone offers you a free and lagless experience at £49.
the screen isn't a strong point of the device but the performance makes up more than double.
the plus is that the phone has a timeless design which I love
t1
I recently bought two Lenovo A Plus a1010a20.
I know that the standard of this smartphone is not what you expect today year 2017, however when you can get a smartphone in the local store in Sweden for 500 SEK (55$), it is a fair price. It can be true that buying a smartphone from china via Ebay has a better architechture, but there big but and that is the transportation fee, the likely the VAT and possibily the custom fee. The transportation fee is at least 20 USD.

My opinion using the device a for short periode is very positive, and because the source code is released I guess there is no problem to change the RAM for apps to more amount. So instead of 1 GB for and 7 GB for data I would change the parameters to 4 and 4 or 6 and 2.
My problem here is to find the best way to recompile the source code. Though I have not found a solutuon to use CyanogenMod, I think it is a cheap smartphone to play with. Perhaps it can work with Android O.

It matches the quality and standard as the Samsung Galaxy S2, here I must say I got very disappointed with it, because the lack of the source code.

My notes of A Plus a1010a20 is that is a good starter and backup smartphone along with your flagship smartphone. So far I am only disappointed of not finding the solution of how to change the RAM-settings using the source code.
Anyone having an idea of is welcome to reply.
S
Battery - ok
Screen - ok but weak colors and easy to brake
Price - ok
Bluetooth - weak, old version, trouble connecting to newer devices
Camera - ok, not great but ok
525
Unrootable by apk.
Behaves itself, but the usual unused Gapps bloat. Why Lenovo decided to lock-up this little lollipop, when their big marshmallow tablets root, I'll never know.
Same phone as Alcatel Popstar.
M
Ashi85, 23 Dec 2016You get what you pay for when you buy a smartphone for only €69, I suppose. Works just fine f... moreHello. The Calendar icon showing on my screen doesn't change the Day & Date of month on my Lenovo A Plus, but shows the Monthly Calendar when I touch the icon. My other mobile which is a Blackberry does show current Day & Date. Is their a fault with the Lenovo or does this not change each day. Thanks for any feedback.
A1
You get what you pay for when you buy a smartphone for only €69, I suppose. Works just fine for everything that I want to do with it, but that's about it. Only had it for a few days and already the screen is scratched (have no idea how, as it hasn't been dropped or had anything bumped into it).
O
Dearest ones who care.This phone as a midrange one with the mentioned specifications,should have come in 2011 to be in higher midrange flagship of the then time!!Or maybe,Lenovo was going to make it but the sketch design had been lost and after today's discovery,it came with a,A plus new name!!!Such a phone with todays standard criteria must cost just $80!!Please just compare the qualities carefully Unbiasdly to find the facts of people being smart,genius to buy things nowadays!People hardly earn money,so they deserve the best too.Happily,Made China smartdevices have better qualities with such an unbearable price!!!Xiaomie and Huawei are Made in China too!But just buyers choices proves my unbiased factwriting now!!Omid46...
B2
Too much price for phone without IPS display. But people from my country Ukraine buy it, because have not money for normal device. Sad to see this specs in 2016
G2
AceShot, 03 Sep 2016This should cost 50~ euro. Even this is too much for this garbage. Is not even marshmallow and... moreit should be given free as a complimentary set with other Lenovo sets. price should not be more that 20 euro.
Total of 11 user reviews and opinions for Lenovo A Plus.