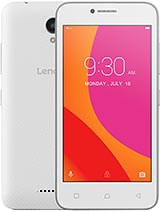 ?
Anonymous, 07 Jan 2017Who right in their mind would buy this in 2017?I did
C83153
Theres no difference from lenovo A except have Marshmallow instead of Lollypop.
Anyway its crap.
Lenovo Low models are worth 0. But average ones to high end are gruesome.

Total of 44 user reviews and opinions for Lenovo B.