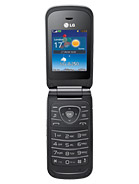 B
I have lost the sound on my phone and have tried everything to get it back but failed. Any suggestions. Still vibrates if I receive a call but does not ring


s
I have one of these phones how do i make the ringer tone on the phone louder sambo
A
Great model, I had the same one long ago and it was really helpful for me. Really liked the option this cellphone has. Thanks.
g
the phone is very basic, this will appeal to some but i find lack of wifi, more internal memory, a bigger processor and a decent camera to be a shame in an otherwise nice little package, great batery life, easy to use, loud ringtones, acceptable screen quality. for the price id say worth a shot.
P
could anyone help, i have this A250 and was changed display and dont know what i done, but on the screen it has 'web' on the bottom right corner, where it used to have 'names', could anyone tell me how to change it back, i have tried quiet a few things, including going back to factory installation, nothing has worked so far.
M1
I have this phone for two months now and can only say good things about it. It's simple to use, plenty of functions, easy to use, it has a very fast processor which is obviously very important. The battery life is awesome, I basically recharge the battery every five days. It's not a smartphone, but it is a very good option for somebody who needs a mobile phone only for making calls and texting.
S
Might be your hardware has some problem,I have used this mobile minimum 3 days battery life will, and it depends on the mobile usage and number of applications we launched.Battery life of this mobile is very good.
?
Can someone help!! My mother has this phone on Orange network. Phone keeps going on "Emergency Only". How many text messages can be kept. Keeps saying "memory full". She's only had it 5 minutes, so does not have many saved.
a
Leo, 21 Feb 2012It looks good for a person looking for a basic-plus cellphone (like me). Clamshell design is p... moreLeo,
Any news from this phone..is it good??Battery life??
L
It looks good for a person looking for a basic-plus cellphone (like me). Clamshell design is pretty elegant and its display quality pretty acceptable :) Go for it if ur not an smartphonesick dude/chick. I'm buying it today. I'll let u know how it goes later.

Sincerily,

- Leo.
Total of 12 user reviews and opinions for LG A250.