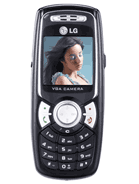 himanshu, 10 Apr 2011its my first mobileyes its my first mibile.....i like it
Anonymous, 25 May 2010I love this phone.I have two phonesits my first phone
LiNKiNFiN, 23 Apr 2009batt very sucks, everyday u need to charge this phone..(-_-)I love this phone.I have two phones
my father give this phone to me. I used it until now..it's quite good..but the battery is really suck..so if u want to buy it u should thinks twice...tq

i own this phone for about one year,it's pour and battery realy sucks :( i can use it one day,after that i have to charge it again
its a beautiful and handy phone but it ends there..there's really nothing much to it.
I have a friend who used to have this phone. It's not really that good. :(
I bought my phone but the place where the battery charges is broken and I cannot get it fixed. Took it back to where I bought the phone and because I did not have the original box it camr with it I cannot get it changed. Where or what can I do about this.
its a very good and a handy phone.easy to carry and very simple phone.i have lost my driver cd please is it possible to get a driver cd.
Total of 15 user reviews and opinions for LG B2150.