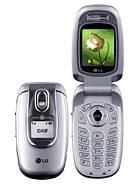 The way you take pictures for your phonebook is to take a photo with the size: 48x48. Then you can assign the picture to a contact.

Does anyone know if it's possible to connect the phone to a computer to transfer photos? How is this done?
cant get the photo caller id to work, if any one know how to save pictures in phoon book list pls mail me
wait for u r favoure reply
thanks
bye


Hi all, I recently bought this phone here in Sydney, Australia. Very cool phone: its light at only 90g, the screen is excellent at 65k colours and the volume of tones and earpiece is good too. Only issues are the camera doesnt seem to be the best quality and a lack of included wallpapers & tones. Otherwise awesome phone, $AU249 on vodafone prepaid.
I am saving up for this phone as it looks cool seems to have goodthings on it an is cheap. its £69.99 an i have £60.00!
hello,
I live in Mandurah south of perth and hav found out that this fone isn not avalible here until a month or so.can u please find out if thats write and if it will me avalible in Perth by tommorw as im goin up there tomorrow.thank you.
from megan
I acnt seem to get the caller id workin!!ne1 ne suggestions!! please help i want to get the best out of my phone!!
i really really really really really really really want this phone but i cannot find it in orange pay as you go. does it come on orange please help me i really really eally want this phone 4 my birthday!!!!!!!
I have a new LG 3320 phone imported from German.How can i get it un locked to support my local provider's sim.If anyone knows please help me.I assure you,if anyone does help me I will give them a very very sweet present.
do you have to set the phone to conect to the computer or should it do this automaticaly. I have the data cable and old software for my old lg.
I was just wondering if anyone could help me?
I have searched everywhere but can find no information as to how much memory the LG 3320 has. How many sms messages can it store and how many pictures taken with the camera can it store?
I would be grateful for anyones help, thanks!
Total of 172 user reviews and opinions for LG C3320.